ballet shoes
SKU: EN-A20441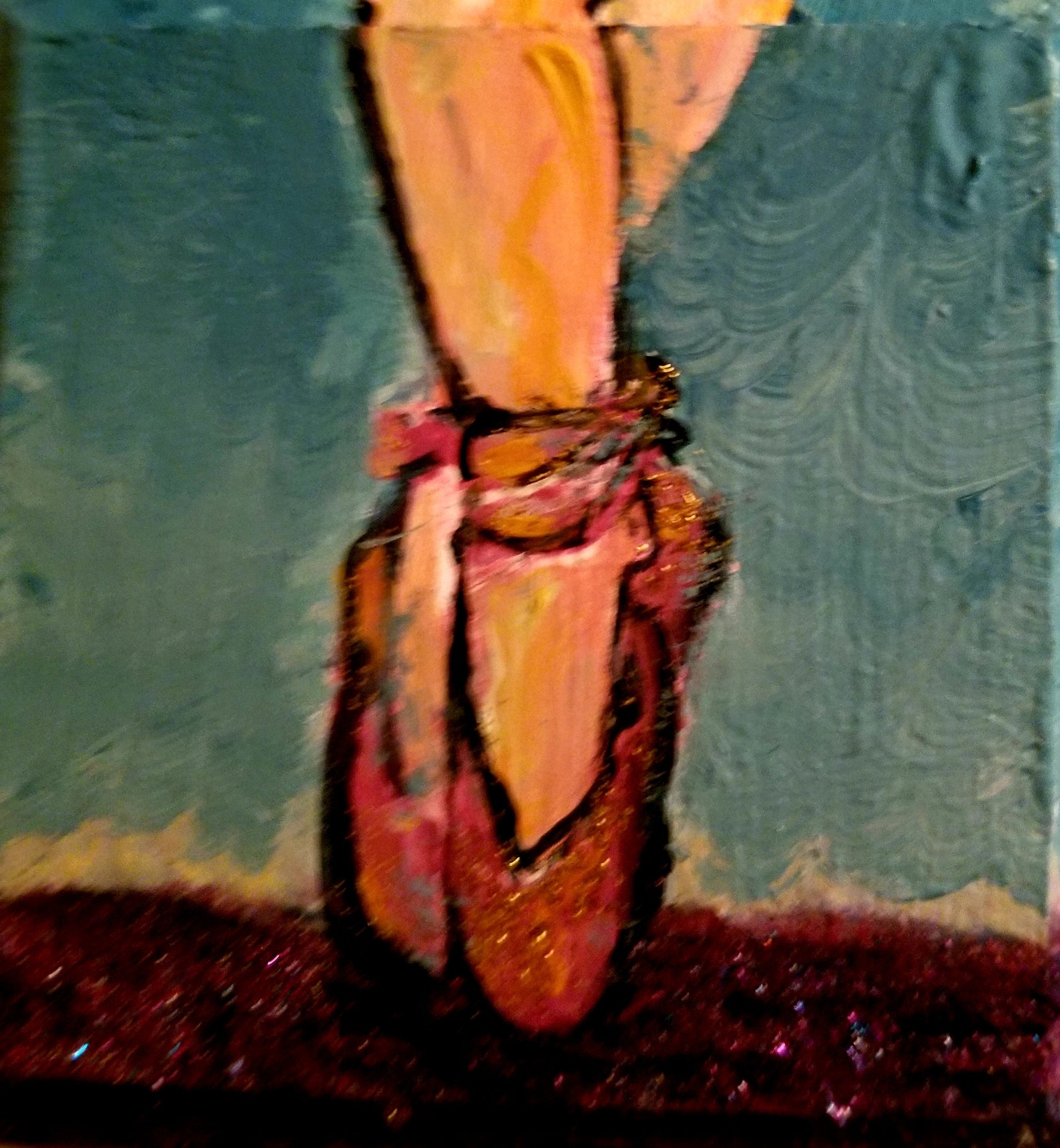 ballet shoes
Palo Alto Players Staged Reading Companion Series. "Give It All Back." Sept. 27. By Calamity West. Companion reading to "Million Dollar Quartet." Free. Lucie Stern Theatre, 1305 Middlefield Road, Palo Alto. www.paplayers.org or 650-329-0891. Peninsula Youth Theatre. "She Kills Monsters." 2 p.m., 7:30 p.m. Sept. 23. By Qui Nguyen. Mountain View Center for the Performing Arts Second Stage, 500 Castro St., Mountain View. $17. mvcpa.com or 650-903-6000. TheatreWorks Silicon Valley. "The Prince of Egypt." Oct. 6 through Nov. 5. Co-world premiere (in collaboration with Fredericia Teater in Denmark, where it will be staged in 2018) musical about Moses and Ramses. Score and lyrics by Stephen Schwartz, book by Philip LaZebnik. Directed by Scott Schwartz. Featuring Diluckshan Jeyaratnam and Jason Gotay. Mountain View Center for the Performing Arts500 Castro St., Mountain View. $40-$100 (discounts available). theatreworks.org or 650-463-1960.
I'm really not sure what to do, I want to have a relationship with my siblings, but I don't want to give into her and risk her ruining my reception, like she did my wedding, What do you think would be the best way to navigate this situation?, DEAR ballet shoes FRUSTRATED: Your mother is already more or less "ruining" your reception, because she (presumably) won't let your siblings attend unless she attends, You don't say how young your siblings are, but you will have to perform this tough dance until they are out from under your mother's control, As challenging as your mother is for you to handle from a distance — they have to live with her..
Gallery 9. Recent photography by Los Altos artist Bill Scull. Through Feb. 1. The exhibit includes intimate portraits from Jamestown, a fishing village in Ghana in West Africa. Gallery 9 hours: 11 a.m.-5 p.m. Tuesdays-Saturdays; noon-4 p.m. Sundays. Gallery 9k, 143 Main St., Los Altos. 650-941-7969 or www.gallery9losaltos.com. Pacific Art League of Palo Alto. "Abstractions," a juried exhibition of 40 works by 31 California artists, Main Gallery. "Stamps on Paper," works by Mario Rosales, Servane Briand, Sunny Chen, Suhita Shirodkar, Caroll Woods, Amy Tang and Katherine Kain. Both exhibits Feb. 7 through Feb. 31. Reception 5:30-8 p.m. Feb. 7. Ceramics by Phyllis Lee, Craft Gallery, through March 31. Pacific Art League, 227 Forest Ave., Palo Alto. 9 a.m.-5 p.m., Mondays through Fridays. Free admission.
Palo Alto Art Center, Patrick Dougherty: A site-specific installation, through Jan, 30, "Clear Story," site-specific, walk-in installation by Bay ballet shoes Area artist Mildred Howard, through August, King Plaza, in front of Palo Alto City Hall, www.cityofpaloalto.org/artcenter, Mohr Gallery, Community School of Music and Arts at Finn Center, "To Great Lengths." Installations by Esther Traugot, Through Jan, 22, Community School of Music and Arts, Finn Center, 230 San Antonio Circle, Mountain View, Free admission 650-917-6800, ext, 306, or www.arts4all.org..
Deserving award winners gather with their colleagues, families and friends to toast another great year in business and to celebrate their contributions to the Pacifica community. The top award is named the Nick and Lorraine Gust lifetime achievement award. This year's winner is Sandi Anderson of Anderson Swim and Scuba. Anderson's is celebrating 40 years in business teaching swimming, diving, and water safety to children and adults with individualized attention for lessons. Anderson has also been a Chamber board member for the last six years and has lent her business acumen to many board decisions.