pink ballet charm bracelet, silver-plated bangle, pink enamel ballet dress charm, ballet shoes charm + silver initial + girls or
SKU: EN-A20448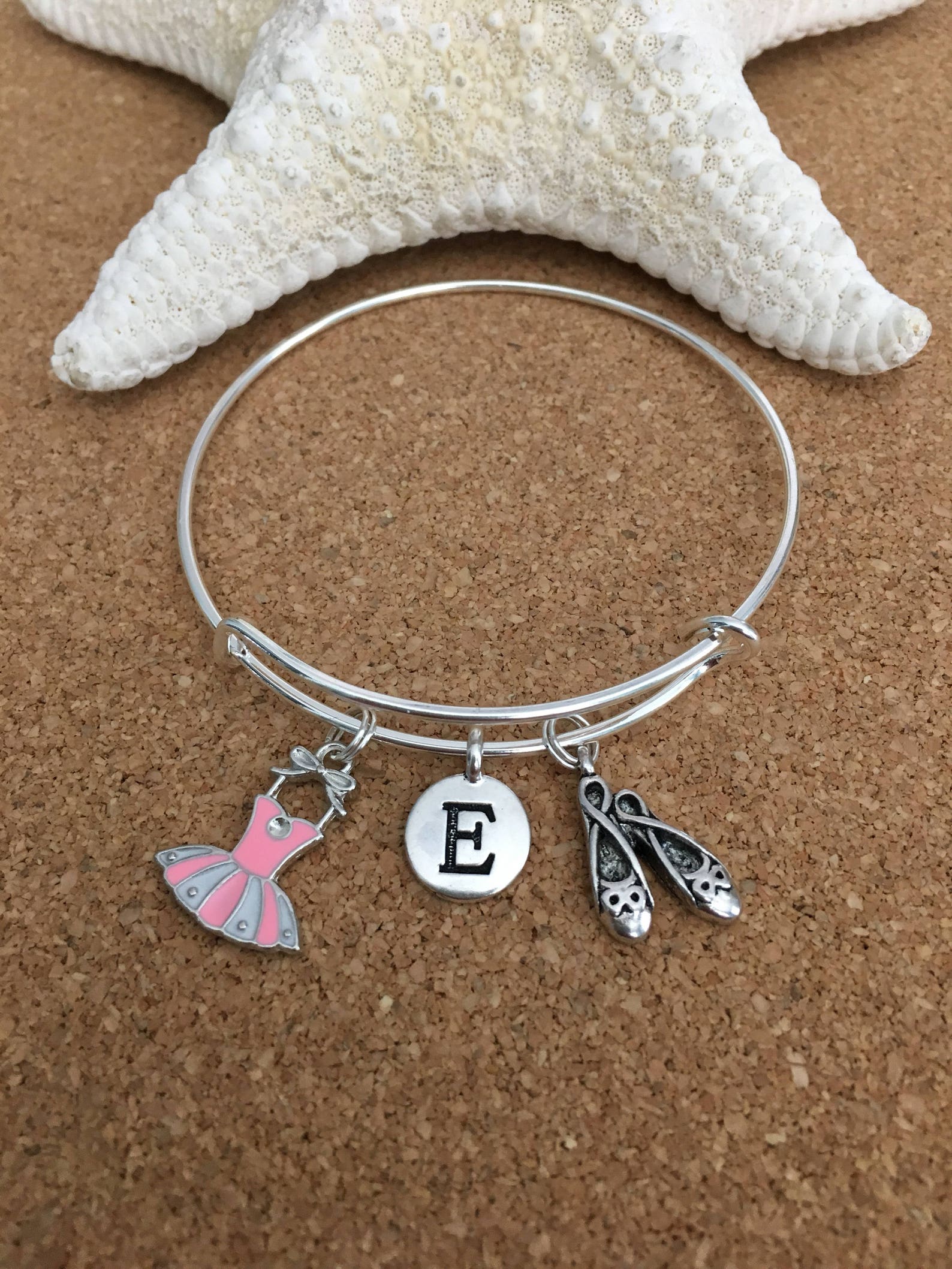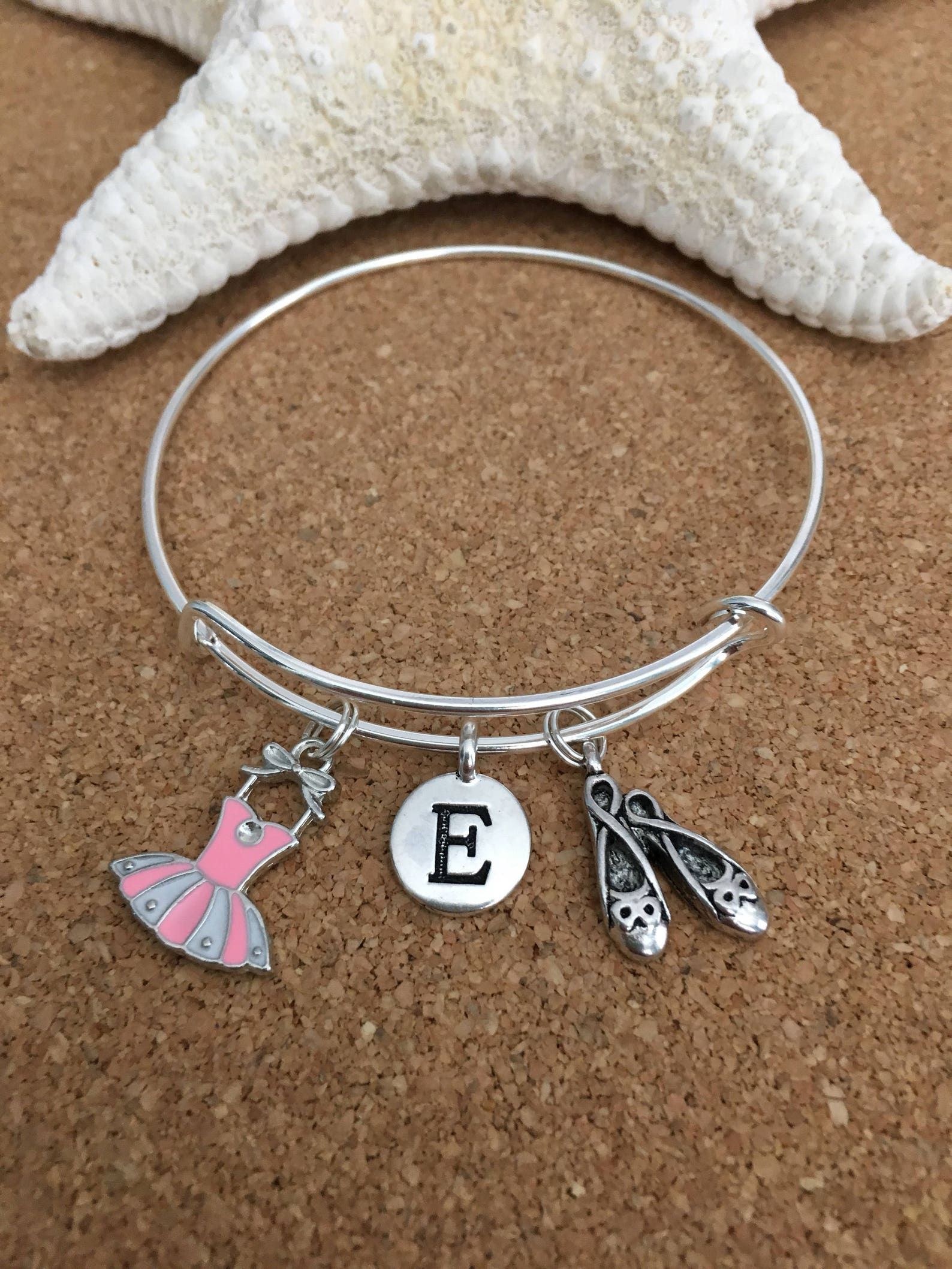 pink ballet charm bracelet, silver-plated bangle, pink enamel ballet dress charm, ballet shoes charm + silver initial + girls or
For the Freight and Don Quixote's shows, Inglish is performing with a trio featuring percussionist Kenneth Davis and fiddler Rosalind Parducci (who's featured on Inglish's new album, "Muse"). She focuses on original music but throws in traditional tunes with "generational attachment as a way to engage people," she says. "I would call myself a progressive folk musician, what I call blues-grass," Inglish adds. "I play Earl Scruggs' three-finger style, very rhythmic. But I spent lot of time playing solo, trying to find a way to accompany myself. In bluegrass, every instrument has a very specific role, but I've developed ways of playing based on the best way to accompany the female voice.".
The subsequent movements — the slow and pink ballet charm bracelet, silver-plated bangle, pink enamel ballet dress charm, ballet shoes charm + silver initial + girls or tender "Breeze Serenade," which starts with a heart-on-the-sleeve cello melody; "Jumble Dance," a kind of post-modern jig driven on fleet, jagged rhythms; and "Celestial Blue," which introduces a slow, surging theme developed in pensive solos through the orchestra — were delivered expressively by Salerno-Sonnenberg and the ensemble, Higdon's finale, "Machina Rockus," was a blast, bringing the work to a close on a rush of high, driving spirits..
Peninsula Youth Theatre. "Shrek the Musical." July 26-Aug. 3. Directed by Meg Fischer. Choreography by Brian Miller. Mountain View Center for the Performing Arts, 500 Castro St., Mountain View. $16-$20. pytnet.org or 6500903-6000. San Francisco Mime Troupe. "Ripple Effect." Through Sept. 1 around Bay Area. 6:30 p.m. Aug. 21, Mitchell Park (South Field), Palo Alto. Free (donations accepted). www.sfmt.org. Stanford Repertory Theater. "Moby Dick — Rehearsed," through Aug. 10. "The War of the Worlds," Aug. 14-24. Stanford Repertory Theater, Pigott Theater, Memorial Auditorium, Stanford University. $15-$25. 650-725-5838 or www.stanford.edu/group/repertorytheater/cgi-bin/srt/tickets.
Ardenwood: One of the park district's most popular events, the Cajun/Zydeco pink ballet charm bracelet, silver-plated bangle, pink enamel ballet dress charm, ballet shoes charm + silver initial + girls or Music Festival, returns for its 19th year at Ardenwood Historic Farm on Aug, 15, This year's lineup includes Andrew Carriere and the Cajun/Zydeco Allstars, Corey Ledet and his Zydeco Band, Andre Thierry and the Pine Leaf Boys, Cajun and Creole food, dance lessons and specialty vendors round out the festival bill, Advance tickets are $20 for adults and $5 for youth, Proceeds benefit the Parks Express, which provides transportation to East Bay Regional Parks for low-income young people, seniors and people with disabilities..
As filmmaker Ana Lily Amirpour demonstrated with her 2014 debut feature — the Farsi-language feminist vampire fable "A Girl Walks Home Alone at Night" — she is very good at weirdo world-building. Set in a dystopian near-future, the universe conjured by her new follow-up, "The Bad Batch" — a wasteland where examples of America's human garbage struggle to survive in a desert dotted with trash heaps and encampments of cannibals — feels dizzyingly extreme but disturbingly plausible.